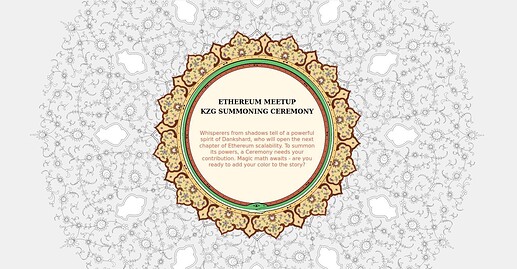 Datum a čas: úterý 2022-12-13T18:00:00Z
Místo: Paralelní Polis
Whisperers from shadows tell of the powerful spirit of Dankshard, who will open the next chapter of Ethereum scalability. To summon its powers, a Ceremony needs your contribution. Magic math awaits - are you ready to add your color to the story? This meetup will prepare you for overcoming the summoning ritual. Come to learn about upcoming upgrades in Ethereum protocol, how Proto-Danksharding can make Ethereum more scalable, and everyone from the community, even your cat, can help to secure it.

If interested, sign up at paralelnipolis.cz!